WHC sale: .CA for $0.99, .COM for $8.99 - don't moose out.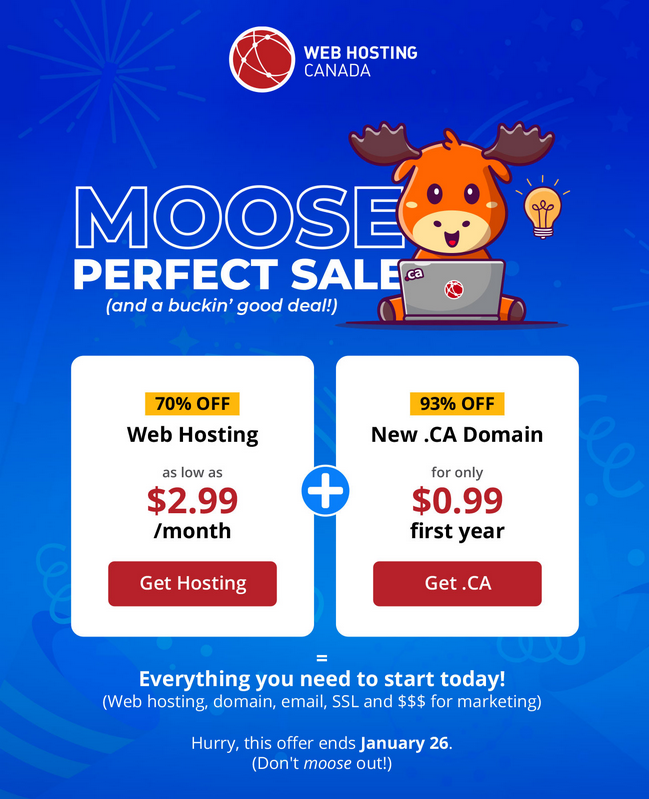 .COM for $8.99, .BLOG for $7.99


Terms and conditions These discounts only apply to new orders and cannot apply to renewals or upgrades. The promotional pricing only applies to the first billing term of your order and renews at our regular rate. The .ca promotional price is limited to 5 domain registrations per client. This applies to the first year of new .CA registrations only, and not to renewals or transfers of existing domains. Additional registrations are available at $9.99 for the first year.
Opinions are my own unless stated otherwise.
Domains Product Manager @
WHC
(514) 504-2113 x7209