Buy & Sell Rules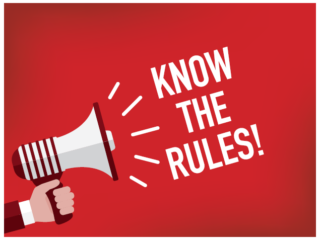 Rules will be updated as the topic evolves so please check back periodically.
1. All domains on dn.ca must be priced in CAD - pricing in USD is prohibited.
2. As of January 1st, 2021 all domains in Buy & Sell must state a selling price or a starting price for make an offer.
For "Make an Offer" you can set your price like this:
Will consider offers above $10,000 (this way members know what to expect).
3. Leave your domains in the Showcase Domains forum if you are simply waiting for an offer.
4. Anyone posting sold should be prepared to make the purchase, however the discussion is between the buyer and seller and DN.ca will not enforce nor mediate a sales agreement. This is a free market economy, if a member posts sold the domain owner has the right to ask for the payment to conclude in a specific time frame. The owner of the domain has no obligation to hold the domain if funds have not been submitted in a timely fashion.
5. Members are free to offer less than asking price if they feel the selling price is too high. The discussions are open in sales topics but one should not criticize the domain. Instead of criticizing the price you may show similar domains selling prices to discuss the possibility of getting a discount. In the Buy & Sell forum the owner of the topic has the right to ask ANY member to remove their comment if they feel it will impede their ability to sell the domain. If the member ignores the domain owners removal request a moderator will be assigned to remove the comment.
6. Bumping a sales topic is allowed once per day but cannot simply contain a word like bump. Instead tell us something about the domain that justifies the bump. Something like the domain is registered in all other extensions or the domain has sold in .com for xxxx etc.
You may notice that most of the rules are directed at the Marketplace. This is on purpose because we are all adults and we intend for members to moderate themselves. We feel strongly that our little corner of the internet be friendly and open to all without draconian warnings and punishments imposed by similar sites. Emails and Private messages are truly private and moderators will never read or interfere with private conversations. Such is how it should be in a free and open marketplace. The rules will be updated periodically to assure a sales environment that is beneficial for both buyer and seller.
Edit: The sales topics are editable for 60 minutes and after that become permanent.
This account is used by staff members for announcements, coding, and administration purposes.