Topic: Microsoft Acquired Teams.com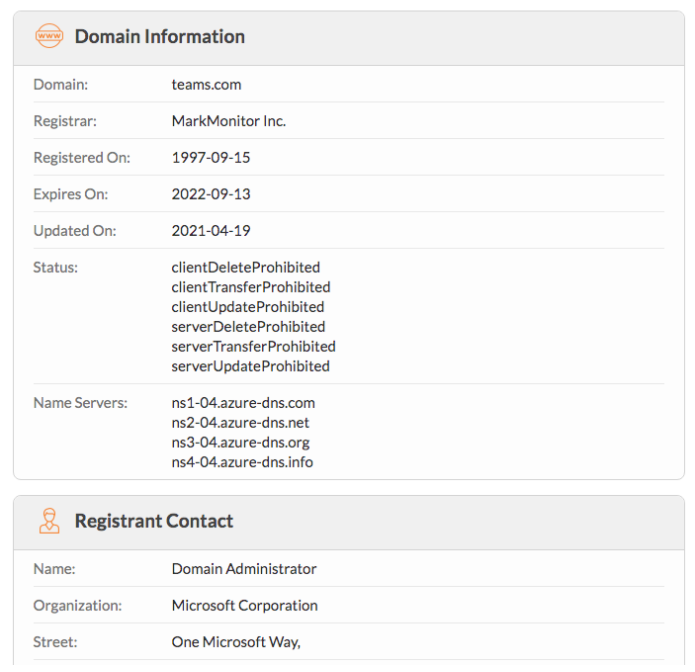 That WHOIS information now shows Microsoft as the owner of Teams.com. Before April 19, 2021, the domain's registrant information was displaying MarkMonitor's default details, obscuring the real identity of the owner.
With Microsoft's ownership now confirmed, will the company start to use the domain? As of writing, Teams.com is not resolving, but nameservers have been updated to show Microsoft nameservers. Similar nameservers are used for Microsoft products such as Live.com, Outlook.com, and Surface.com. Microsoft's acquisition price is still unknown.
Read more...
https://jamesnames.com/2021/04/confirme … teams-com/