Topic: FreeSpeech.com by George Kirikos

I am now following member @GeorgeK on twitter: twitter.com/georgekirikos
George is valued industry insider who has had his finger on the domain industry for years and constantly holds ICANN to task.
His new blog is located at: FreeSpeech.com
Interestingly enough ICANN is no different than most places like twitter, when you question the system you get banned.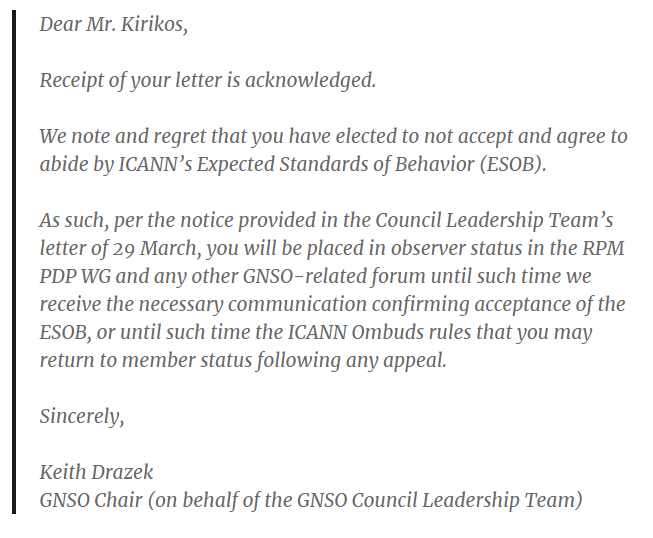 I have a feeling George's blog is going to be on my daily read list!!