Highest Topic Count
Notable Member
Joined

Dec 19, 2020
Topics

97
Posts

777
Likes

628
Save your money from TBR and buy one or some of these killer single word domains below: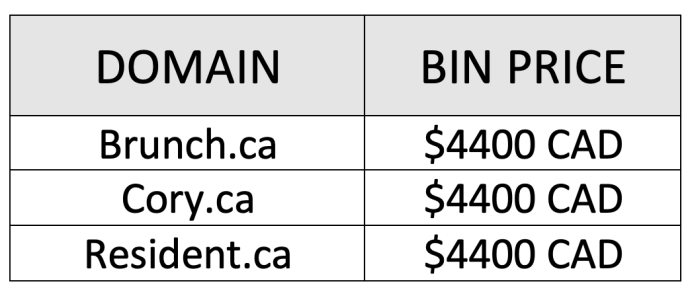 Will hear out offers but my deal is that if you buy 2 domains I'll knock off $1500 from the total. Buy all three domains and save $3000 off the total.
Offer is temporary and not open indefinitely.
If you want to claim a domain immediately you can do so by posting on this thread or you can contact me by email via this link:
https://dn.ca/user/79/
Thanks.
Last edited by a moderator: