MapleDots.ca
Community Guide
Joined

Nov 4, 2020
Topics

1,149
Posts

5,164
Likes

4,862
Market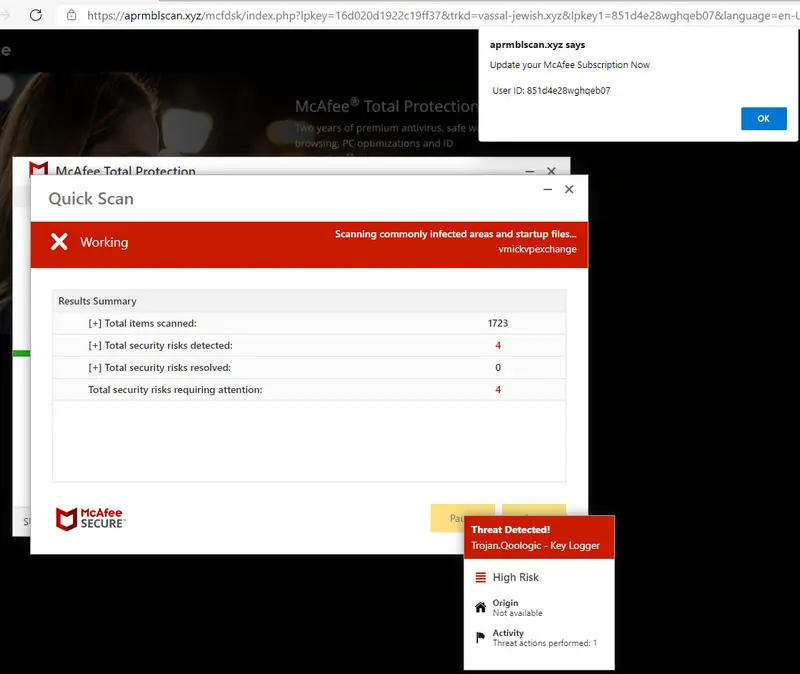 A domain I visited today forwarded to this fake security warning, complete with a fake pop-up McAfee scan.
The idea behind zero click domain monetization makes perfect sense. Instead of making a website visitor click a link on a parked page, why not just forward them to a relevant advertiser?
The problem, as I've written about many times, is that the channel is rife with scammers. Until zero click providers find a way to keep scammers off their systems, I will continue to write about their failures.
I have a particular disdain for people who use misdirected web traffic for nefarious purposes. Sometimes they try to trick people to download browser extensions. Many of their victims are likely elderly people, and I hate those who try to trick vulnerable people.
Read more...
https://domainnamewire.com/2021/05/13/why-i-hate-zero-click-so-much/