Community Guide
Verified Member
Boardroom Access
Joined

Nov 4, 2020
Topics

694
Posts

2,785
Likes

2,363
Market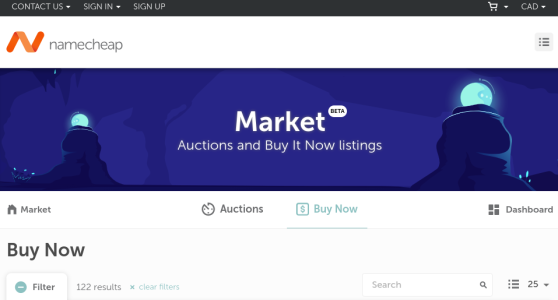 namecheap.com/market
The new namecheap marketplace looks quite nice and is one of the best designed marketplaces I have used.
YES THEY DO HAVE .CA DOMAINS
My only complaint is the same one I have with most places that use sliders for domain length. I am forever fiddling with those and they are a royal pain. Two boxes where I can insert my minimum and maximum domain length or two boxes with drop downs. How hard can that be, has anyone actually used these sliders to see how unintuitive they are?
Other than that.... great marketplace *THUMBSUP*