MapleDots.ca
Community Guide
Joined

Nov 4, 2020
Topics

1,071
Posts

4,212
Likes

4,299
Market

I've been fooling around with the whc settings a bit and have discovered that each parked domain gets 3 free email forwarders.
Coming from registrars that don't provide this service it is a bit of a game changer for me.
Now you can make a domain lander and include a custom email address at the bottom of the lander.
My example above is for Pandora.ca so now I can have a contact on my lander something like...
info@pandora.ca
sales@pandora.ca
inquire@pandora.ca
Very cool feature, the only other service that gives me that is google domains but they cost $17 per registration.
Way to go

@efalcon
&

@FM
- it makes me feel like I'm doing the right thing moving in my first block of domains.
PS. Not to forget the Domain Forwarding and Advanced DNS manager now also included. Combine that with the instant Transfer Key request and we are starting to see a real winner here.
Get the Domain Contact Information tab working correctly and we have a 10 out of 10
The final bonus is that my TBR domains land directly in my WHC account as well, no more configuring and waiting around.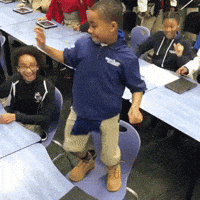 Last edited: